Anthony Smith MEng CEng MIMechE
anthony.smith@ensevo.com  | +44 (0) 7815 150827
Chartered Mechanical Design Engineer with over 20k hours of CAD experience in professional motorsport and a pragmatic approach to continuous improvement.
---
---
Employment History

Ensevo Limited, Padfield Main Road, Padfield [Dec 2014-Present]
Freelance Design Engineer.
---

Renault Sport Racing Limited, Whiteways Technical Centre [Sep 2018 – Apr 2019]
Department: Renault F1 Team – Design Office
Primary Role: Design Engineer –  Freelance | Hours: 50++ per week
Responsibilities: Design of composite and mechanical parts, assemblies, moulds, patterns, rigs, jigs, fixtures, tooling, equipment and test pieces for the Renault F1 Team.
---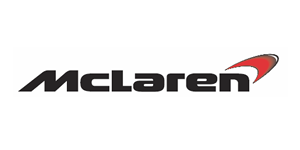 McLaren Racing Limited, McLaren Technology Centre, Woking [Sep 2016 – May 2017]
Department: McLaren-Honda F1 – Vehicle Design Office
Primary Role: Design Engineer – Contractor | Hours: 50++ per week
Responsibilities: Design of mechanical parts, assemblies, rigs, jigs, fixtures, tooling, equipment and test pieces for the McLaren-Honda Formula 1 project.
---

  *
Mercedes-Benz AMG High Performance Powertrains Limited,
Mercedes-Benz Technology Centre, Brixworth [Feb 2015 – Sep 2016]
Department: Mechanical Engineering; Top-End, Bottom-End, Boosting, Integration, Advanced Measurements.
Primary Role: Mechanical Design Engineer – Contractor | Hours: 45++ per week
Description: Design, analysis, modification and revision of production and development parts (metallic & composite) for 2015, 2016 & 2017 Mercedes Formula 1 Engines.
Design of parts for internal combustion engine development and design of test rig parts. ¬ Design of associated tooling. ¬ Creation of kinematic models. ¬ Installation of electrical components used for precise measurement of dynamic engine parts.
Software Experience: CATIA V5 (Part Design, Drafting, GSD, GSA, CBD, DMU Kinematics), ENOVIA V5 VPM (LCA), SAP, Microsoft Office.
---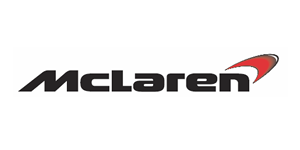 *
McLaren Racing Limited, McLaren Technology Centre, Woking [Sep 2007 – Dec 2014]
Department: Structural Design & Materials, [2007-2011], Suspension [2011-2013], Transmission [2013-2014]
Primary Role: Design Engineer | Hours: 40++ per week (variable over-time)
Responsibilities: Design and development of car parts, assemblies, rigs, jigs, fixtures, tooling, equipment and test pieces for the Vodafone McLaren Mercedes Formula 1 project, in line with company procedure and industry regulation.
Notable design projects I have completed include; impact structure development, FIA regulation tests, brake dyno, steering dyno, front/rear wing rigs, suspension rigs, gearbox rigs, engine & hydraulic system rigs, material test pieces, and installation of car onto both CDR (8 Post rig) and K&C rig.
I was typically involved in the entire lifecycle of products I designed from inception through to engineering change control and held the authority to scrap or sign concessions for those parts.
Project Management: I held a high level of autonomy during my employment which has allowed me to manage the design of my own projects from concept to end use. Furthermore, I was occasionally tasked with managing the work of students/contract staff.
Software Experience: CATIA V5 (15,000+ hours), ENOVIA 3DCOM (VPM)
---

DJ Racecars Limited, Furness Vale [Mar 2007 – Jul 2007] (Now DJ Engineering Services)
Primary Role: Composite Laminator/Engineer | Hours: 40+ per week (variable over-time)
Responsibilities: I laminated carbon fibre composite rear wings that were supplied to Lotus Cars. My work here gave me an appreciation of the practical application of composites.
---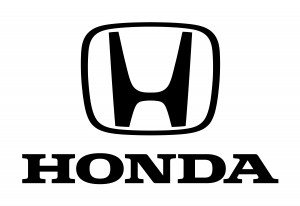 Honda R&D Europe, UK (HRE-UK), Swindon [Jun 2005 – Sep 2005 (3 month post-grad placement)]
Department: Design Office | Primary Role: Development Engineer | Hours: 35+ per week
Responsibilities: I assisted colleagues in benchmark testing a range of vehicles with analysis of various chassis responses to advise on how the company could improve ride and handling. I also undertook technical research in the field of electronic stability control.
Software Experience: Post-processing raw test data using Matlab-Simulink
---

  *
Prodrive Limited, Banbury [Sep 2003 – Aug 2004 (12 month under-grad placement)]
Department: Subaru World Rally Team Design Office
Primary Role: Design Engineer | Hours: 40+ per week
Responsibilities: I designed numerous parts and assemblies including: hydraulic handbrake, bodyshell reinforcement, switch plates and a various engine/gearbox components.
Software Experience: SolidEdge
---
---
Additional Relevant Experience
Sim Rig [Jun 2017-Present (on-going)]
I am developing a dedicated race/rally simulator rig to facilitate driver training, understanding real-time effects of vehicle set-up, tyre models and development of concept vehicles using multi-body systems.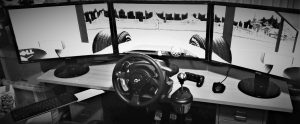 Software Experience: rFactor & rFactor 2
---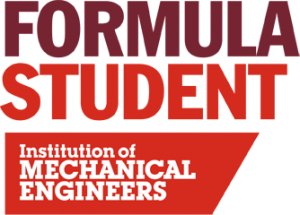 Formula Student, Design Judge [Jul 2013]
I judged at the annual competition, assessing the design abilities of engineering students from the UK and beyond.
---
750MC, Kit Car Build [Aug 2006 – Sep 2007] Kit Car Mechanic [2007-2015 (Race Weekends)]
I assisted my father in building a kit car to race in the 750 motor club championship. ¬ My main responsibility was to 'blueprint' the Ford X-Flow engine in order to take full advantage of the championship regulations.  ¬This involved carefully dismantling the donor engine, specifying and procuring new components, commissioning machine work, cleaning, inspecting tolerances, assembly, fire-up, break in and test.
Practical Experience: Engine Building, Mechanical Assembly, Electrical Assembly, Inspection, Procurement, Fabrication, Restoration.
---
Formula Student, Oxford Brookes University [Sep 2005 – July 2006 (Master's Project)]
During the course of my final year I was heavily involved with the design of the 2007 Formula Student car.   ¬The conceptual vehicle featured a bespoke engine and gearbox of which I designed the cylinder head and valve-train.
— For my final year project work, I won the institution best project prize, awarded by the IMechE. —
Software Experience: SolidWorks  | Supervisor: Professor Geoff Goddard (Former Chief Engineer at Cosworth)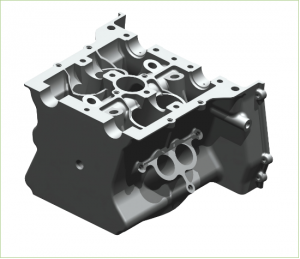 ---
Formula Student, Oxford Brookes University [Sep 2004 – July 2005]
For my dissertation, completed during my penultimate year at university, I designed the front upright and hub assembly for the 2005 Formula Student car using SolidWorks.   ¬The objective was to improve steering geometry, manufacturability and reduce cost. I used FEA software to optimise for mass and stiffness under a range of typical load scenarios.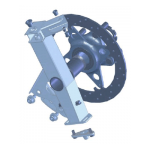 Software Experience: SolidWorks  | Supervisor: Dr Howard Ash
---
Formula TKM Kart Racing [1999 – 2001]
I raced and prepared 100cc 2-stroke karts for two years at club level prior to commencing my degree course.
Practical Experience: Mechanical assembly and set-up and running a basic race vehicle.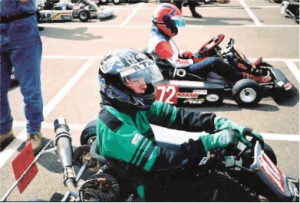 ---
R.C. Nitro Truck Racing [1998-1999]
I built and raced 1:10 scale Nitro fuel powered, 2-stroke, radio controlled stadium trucks.
---
---
Key Engineering Services
Mechanical Design: Quick and accurate creation of detailed parametric 3D CAD data (part, assembly, master model/scheme) to enable precision manufacture of mechanical components.
Surface Design: Formation and manipulation of complex curvature continuous 3D surface data in a variety of software packages.
Composite Design: Production of laminate parts/drawings, laminate manuals and associated tooling.
Structural Design: Calculation of the geometrical size of parts using classical methods and optimization of geometry using modern FEA tools.
Material Selection: Selection of appropriate engineering materials and specifying heat/surface treatments for a given application.
Design For Manufacture: Determination of best process to fit a particular need and detail of parts for machining, fabrication, laminating, rapid prototyping (3D printing), injection moulding, riveting, stamping and casting.
Design For Cost: Consideration of options in line with project budgets for client to ensure a good value solution is released for manufacture.
Design For Assembly: Consideration of builders and end-users by allowing for space to assemble parts to each other and any tool or service access.
Engineering Documentation: Creation and modification of 2D drawings from 3D CAD data to BS8888 within a structured PLM system. Solid knowledge of how to correctly apply and interpret GD&T.
Analysis: Stress, thermal, cost, tolerance, clash, draft, feasibility, FMEA.
Standard Parts: Source and package standard parts; fasteners, dowels, bushes, O-rings, seals, circlips, bearings, rod-ends, springs, pins, clips, sensors, plugs, actuators, motors, electrical, switches, power transmission (gears, belts, chains, clutches), extruded sections etc.
Special Parts: Design of bespoke standard parts where no "off-the-shelf" solution is available.
Project Management: Well organised and able to work autonomously to deliver design projects within tight deadlines from concept through to manufacture.
---
CATIA Skills & Experience
Advanced level in CATIA V5  with over 18,000 hours of active use.
CATIA V5 Workbenches: Part Design, Drafting, Shape (GSD); Composite (CPE); Structural Analysis (GSA); Digital Mock-Up (DMU) Navigator; DMU Kinematics; Functional Tolerancing & Annotation (FTA); Digital Shape Editor (DSE); Quick Surface Reconstruction (QSR).
---
Further Assets
Develops custom hot keys keys using AutoHotkey (.ahk) scripting in order to improve productivity.
Subscribes to industry newsletters, journals, forums and online training courses.
Familiar with CATIA/ENOVIA V6 and PTC Pro/Engineer.
---
Professional Qualifications
Subject

Grade

Postgraduate

Engine Design Project (Best Project Prize)

80%*

Summer Placement (Honda)


74%*

Advanced CAD/CAM

75%*

Applications of Computer Based Analysis

70%*

Numerical Methods & Application

78%*

Undergraduate

Chassis Engineering

A

Automotive Engineering Design

A

Engineering Mathematics Part 2

A

Automotive Engines (Powertrain)

B+

Mechanical Computer Aided Engineering

B+

Materials Engineering

B

Automotive Electronics

B
* distinction
View certification
---
Further Information
Holds a full UK driving licence
Holds a UK passport
IMechE Membership Number: 80046457
Chartered Engineer Registrant Number: 600712
References available upon request
---
---
Miscellaneous
Higher Education
1999-2001: 3 A-Levels; Design, Maths, Physics.
—- Cut teeth with PTC Pro/DESKTOP in 1999 and have been enthusiastically using parametric CAD ever since.
Additional Work Experience
Primary Role: Assist with wiring of new houses for both first and second fixes.
Primary Role: Assist with road vehicle service, repair and MoT.
Further Interests
health; philosophy; economics; technology; gaming.
Links
---
Concluding Remarks
Highly motivated and self-starting individual with a passion for engineering.
Equally content working within a team or in isolation with minimal supervision.
Able to think independently whilst respecting the prevailing chain of command.
Experience working under pressure to meet tight deadlines.